Have your best rewards credit card at the ready, because you're likely to see more going-out-of-business sales this year.
These store companies are on Retail Dive's bankruptcy "watch list" for 2020, which is based on data from CreditRiskMonitor.
1. Ascena Retail Group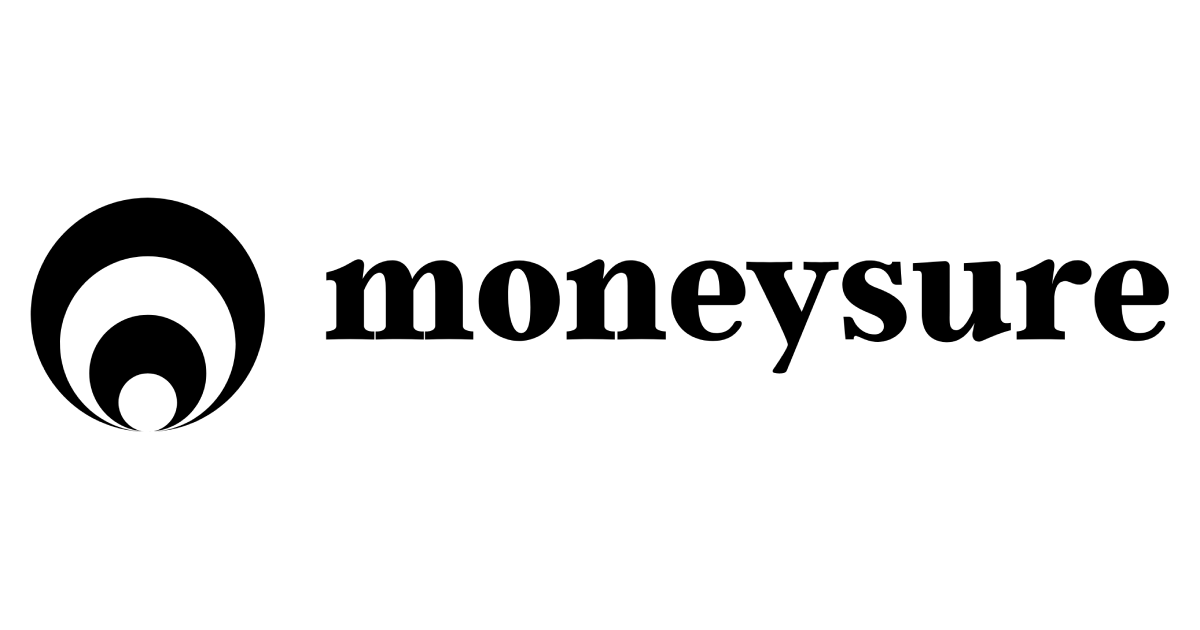 Bankruptcy odds: As high as 50%
Ascena made a scene in October 2019 when the operator of Ann Taylor, Loft, Justice and other chains hotly denied that it was considering bankruptcy. The rumors were dismissed as a misunderstanding with Ascena's lenders.
Even so, there are signs of trouble for the largest U.S. retailer of specialty clothing for women and girls. A recent shuffle at the executive level is one example.
Attempts to stop the bleeding have included shuttering the 544 Dressbarn stores in 2019. Plus-size brands Lane Bryant and Catherines might suffer a similar fate or be sold.
This is quite a blow to Ascena's loyal customers, who span "generations, identities, affiliations and body types," as the company says on its website.
2. Christopher & Banks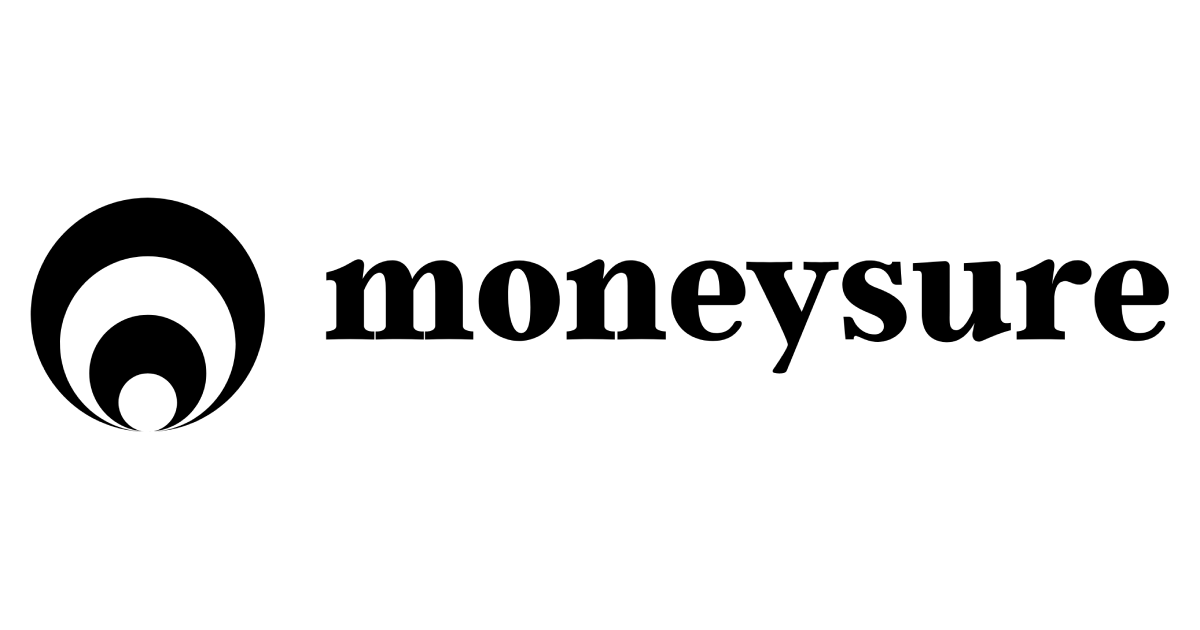 Bankruptcy odds: As high as 50%
Gil Braun had "her" in mind when he opened Braun's Fashions in Minneapolis in 1956. He made it his mission to help the women in the Twin Cities area look and feel amazing every day.
Christopher & Banks, the modern brand, has grown to more than 500 stores nationally since 2000. It is still "putting her first."
Although the retailer has enjoyed a rise in business on its website, it recently announced plans to close several dozen physical stores over the next two years.
In many parts of the country, "she" will just have to shop online for Christopher & Banks' style and value.
3. J. Crew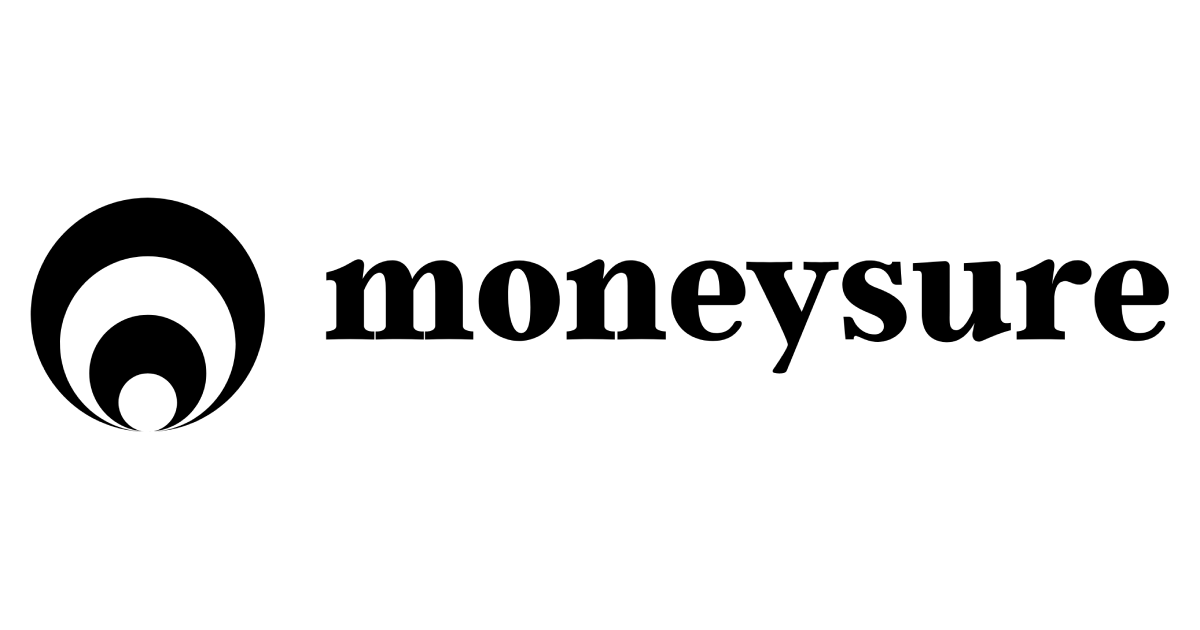 Bankruptcy odds: As high as 50%
J. Crew became an unchallenged superstar when word got out that Michelle Obama shopped there. Since then, the highly leveraged chain has struggled to settle on an identity and remain relevant.
Going upscale didn't work, and an athleisure line was a tad too late.
Though its namesake brand may have lost its mojo, the J. Crew company announced in December 2019 that it would spin off its popular Madewell denim brand through an initial stock offering. It remains to be seen whether the move will help defray the retailer's $1.7 billion debt.
Denim is a staple in modern wardrobes, and Madewell's "American workwear" line keeps it simple with jeans, leather jackets and tees.
4. Neiman Marcus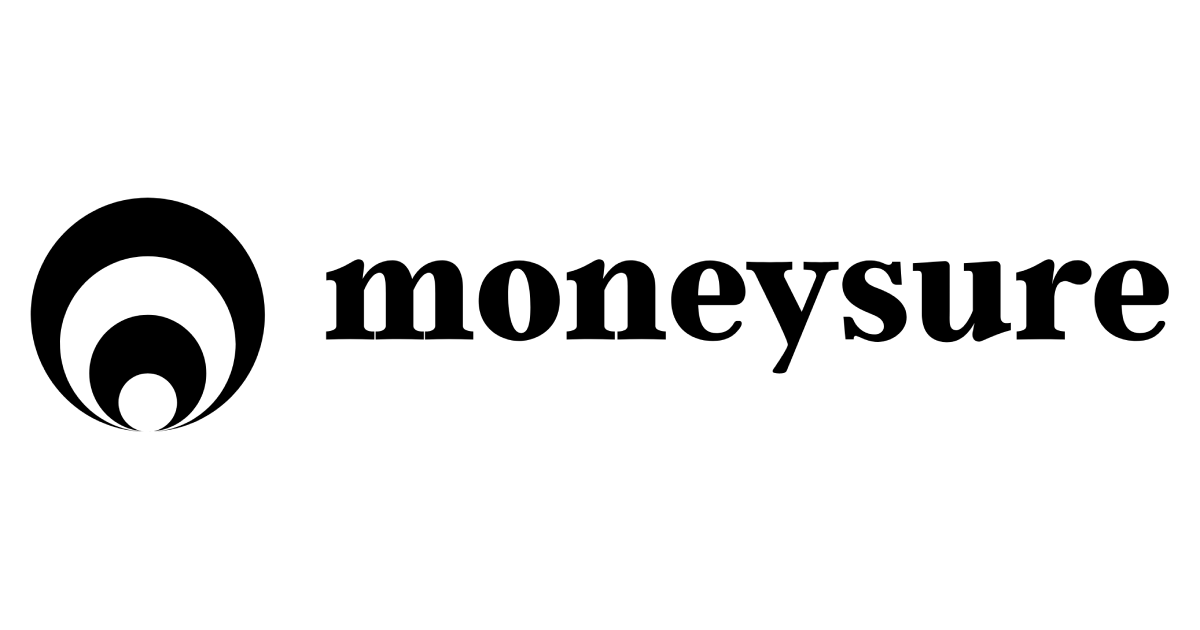 Bankruptcy odds: As high as 50%
The outlandish fantasy Christmas gifts at Neiman Marcus— which have included a rose-gold private plane, his-and-hers camels, and a walk-on role in a Broadway show — apparently haven't been drumming up enough sales to offset $4.5 billion in debt.
The New York Post reported that a leading credit insurer last year stopped extending risk protection to Neiman's pricey merchandise as it's shipped to the retailer's stores.
That report caused the company's public relations firm to just about go ballistic.
It emailed D Magazine in Dallas, where Neiman Marcus is headquartered, to say that the chain is not in trouble but "continues to make progress on our transformation into a luxury customer platform with a focus on profitable and sustainable growth."
5. J.C. Penney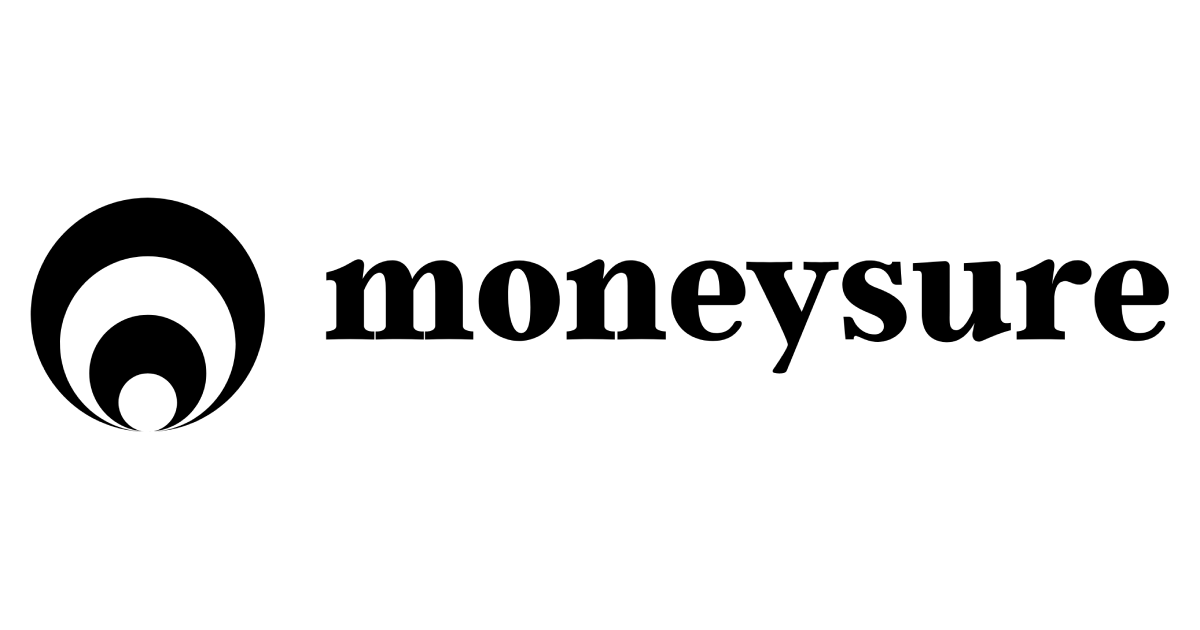 Bankruptcy odds: As high as 50%
James Cash Penney founded this chain's forerunner, the Golden Rule, in 1902. The company had a great run until around 2010.
Penney's stock price plunged more than 60% over the course of one recent year, but the retailer insists that it's not preparing for in-court restructuring or bankruptcy.
It had planned to shutter 18 of its 800 stores in 2019, but analysts believe 100 or more closures would be more appropriate. So far, another half-dozen closings are in the works in 2020.
Off-price and fast-fashion retailers have given the company fits, and it's had a longtime bad habit of overbuying and subsequently discounting. Penney shoppers can save even more by earning free gift cards through Swagbucks.
But for Penney, failure to invest in modern fixtures and millennials' favorite new technologies may spell the end.
6. Chewy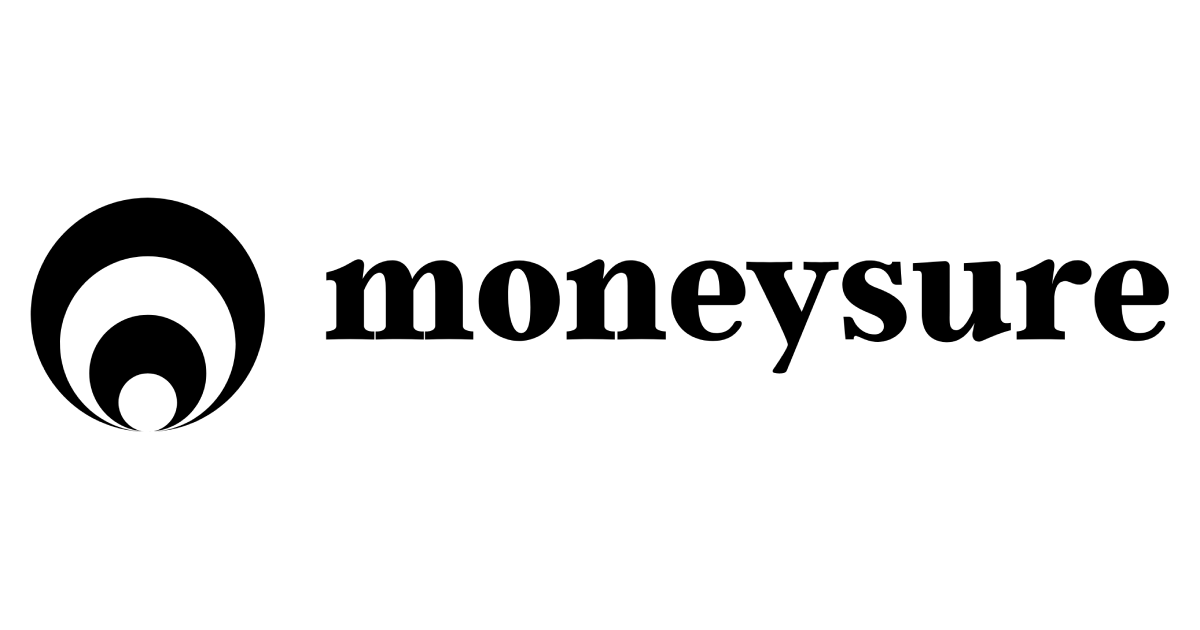 Bankruptcy odds: As high as 50%
A 25-year-old hotshot named Ryan Cohen launched McChewy in 2011 to sell pet products on the web. More than 100 venture capitalists turned the entrepreneur down before he got funding.
By 2016, the renamed Chewy had $900 million in sales and was the No. 1 online pet retailer. Cohen sold it to PetSmart for $3.4 billion in 2017.
Chewy's 24/7 customer service is way over the top. Its employees wow customers with handwritten loss-of-pet sympathy notes and even oil paintings of their furry companions.
All those employees cost money, however, and Chewy incurs significant losses as a result. The brand went public last year, but analysts doubt it can live up to its IPO valuation of $8.7 billion.
7. Rite Aid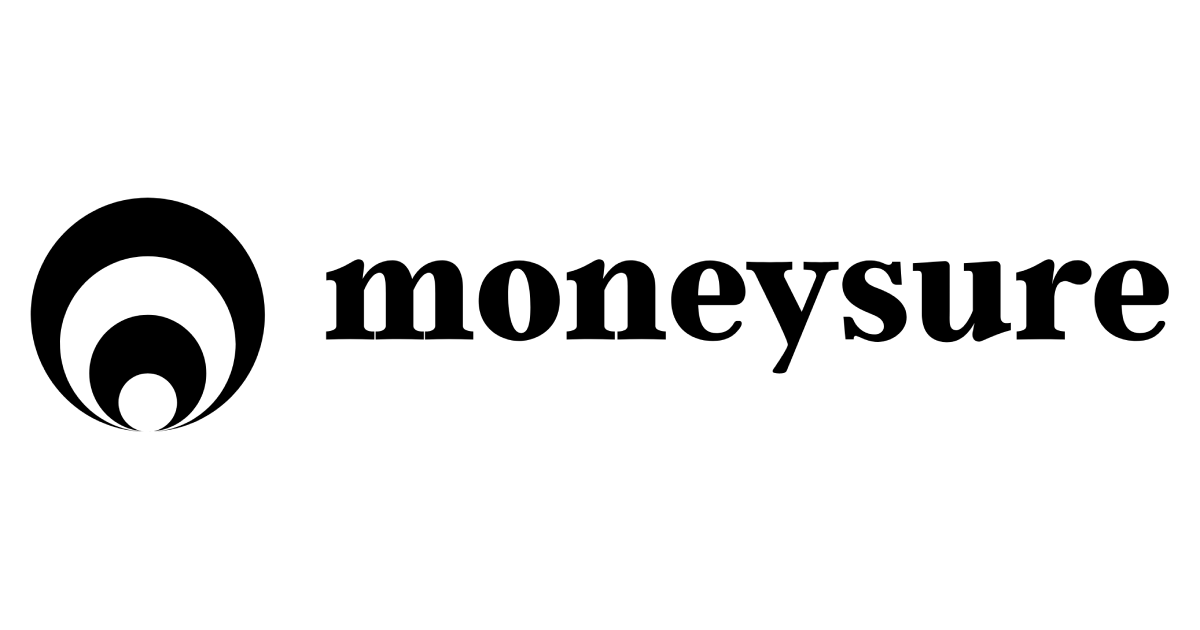 Bankruptcy odds: As high as 50%
Is there a bandage big enough for America's onetime largest drugstore chain? The entire sector is hurting, but Rite Aid has more debt than its competitors.
A 2017 attempt to merge with Walgreens was a fiasco. Walgreens did take over 2,000 Rite Aid locations, then closed more than 700 of those. Meanwhile, the Rite Aid stores that were left out of the deal have been struggling.
Rite Aid's hopes were dashed again in 2018 when a merger with grocery chain Albertsons fell through.
The company's shares have plummeted 95% over three years, and the chain recently let go 400 employees. Sales are spotty, fixed costs are high, and there's no over-the-counter remedy for competitors like Amazon.
8. Pier 1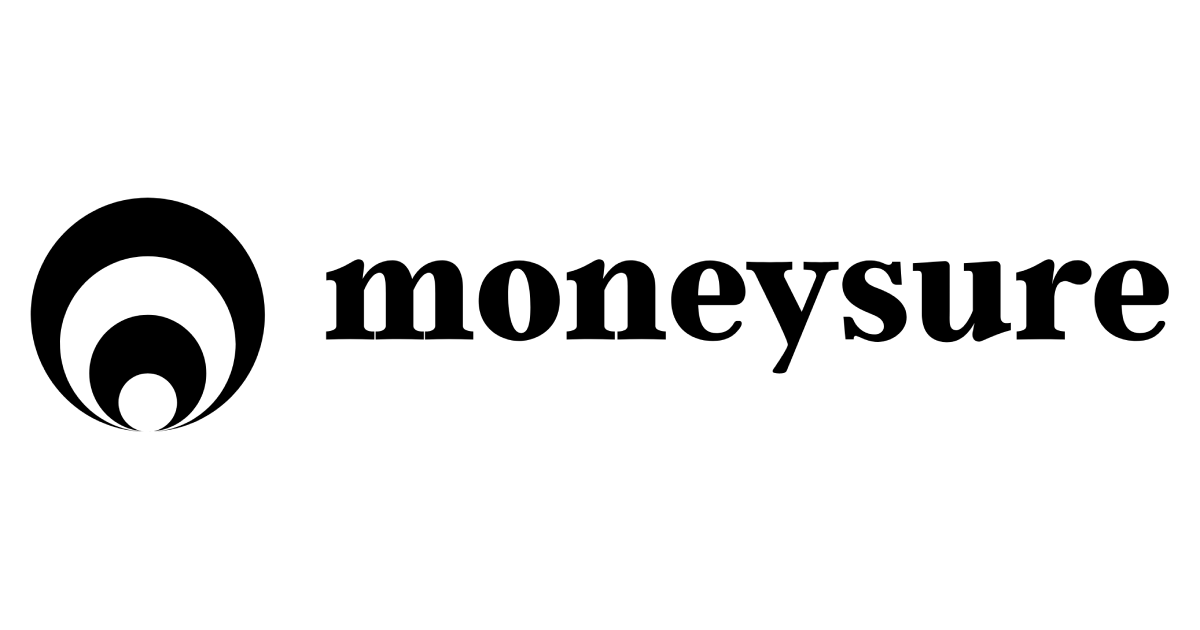 Bankruptcy odds: As high as 50%
Pier 1 got 2020 off to an ominous start by announcing it would close 450 stores, and the company's stock went into a nosedive.
The declining home décor chain is laying off employees and working with a third-party liquidator. Analysts doubt that even drastic measures can save Pier 1 in a glutted market.
In 1962, the first store, in California, sold beanbag chairs, incense and love beads. It grew into a dynasty that trades in imported furniture, dinnerware, ceramics, rugs, candles and other home accents. It's still a favorite stop for brides building their registries.
Although sales and discounts are generous, Pier 1 can't compete with cheaper home goods chains. Also, the average budget-conscious shopper armed with coupons and cash-back credit cards has little use for items like a $150 sitting Buddha statue.
9. Mattress Firm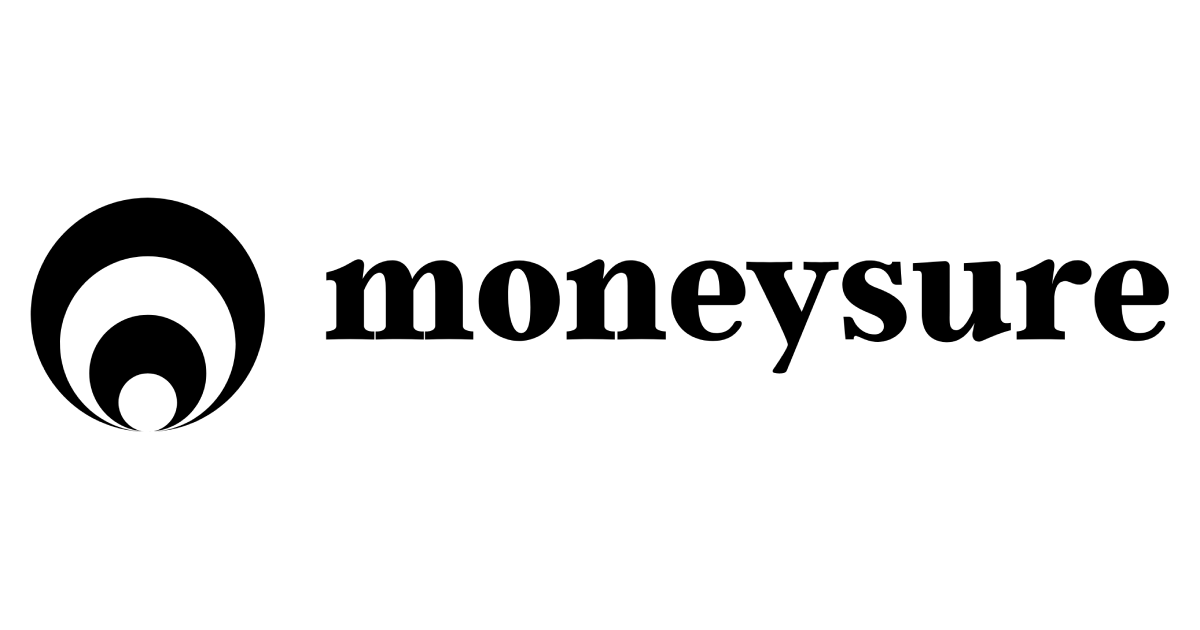 Bankruptcy odds: As high as 50%
Overzealous expansion put a Mattress Firm in just about every neighborhood in America. In 2018, there were more mattress stores in the country than McDonald's locations, USA Today reported.
Executives had even more reasons to lose sleep. Mattress Firm's parent company, Steinhoff, was embroiled in an accounting scandal involving billions of dollars in balance-sheet errors.
Mattress Firm filed for bankruptcy in 2018 and closed 700 stores, but the chain still seems to be on its back.
Online bed-in-a-box retailers, particularly Casper, are flipping the mattress industry with no-haggle pricing, lengthy trial periods and free returns. Now, those competitors are opening brick-and-mortar locations so people can try their products in person when it's time to buy a new mattress.
10. Bluestem Brands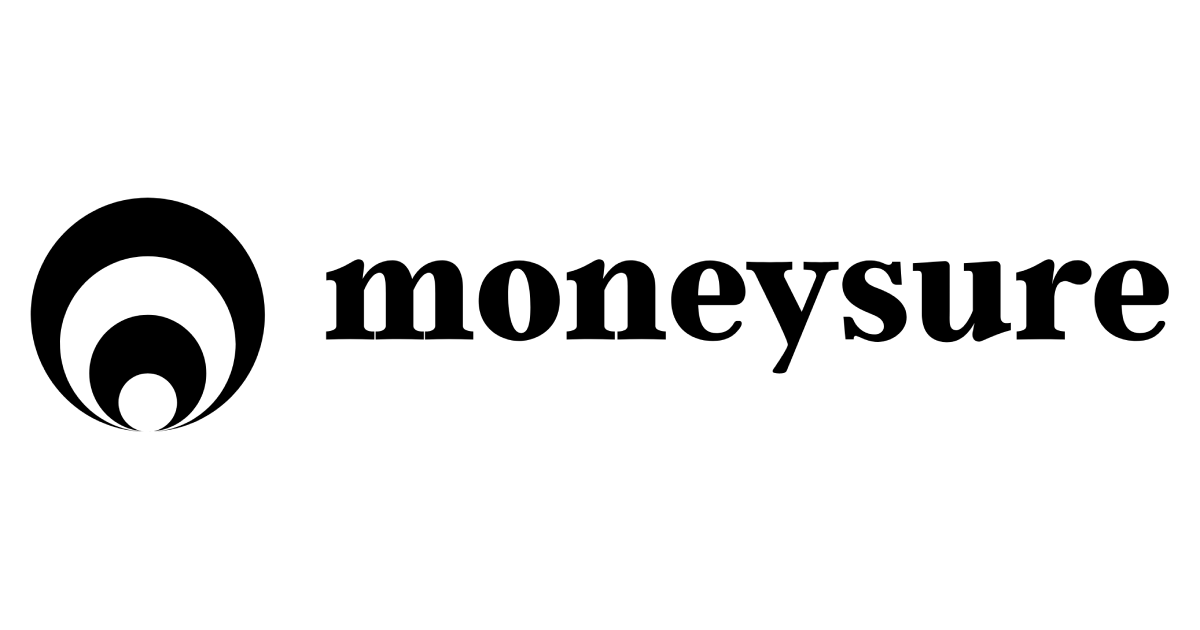 Bankruptcy odds: As high as 50%
Online and mail-order retailer Bluestem has operated as many as 14 separate entities in a wide range of markets like apparel, jewelry, beauty, health products, gourmet food and electronics. Its brands include Fingerhut, Blair, Gettington and Haband.
Many experts think the ambitious diversity has done more harm than good. It's tough enough to compete under one moniker these days, let alone 14.
Bluestem did drop six brands in early 2019 and named a new CEO. But analysts doubt whether the company will be able to refinance debt that's coming to maturity, especially given the complicated corporate structure.
Credit-rating service Moody's listed Bluestem among 17 retailers with unusually high risk of defaulting on a bond in the future.
11. Camping World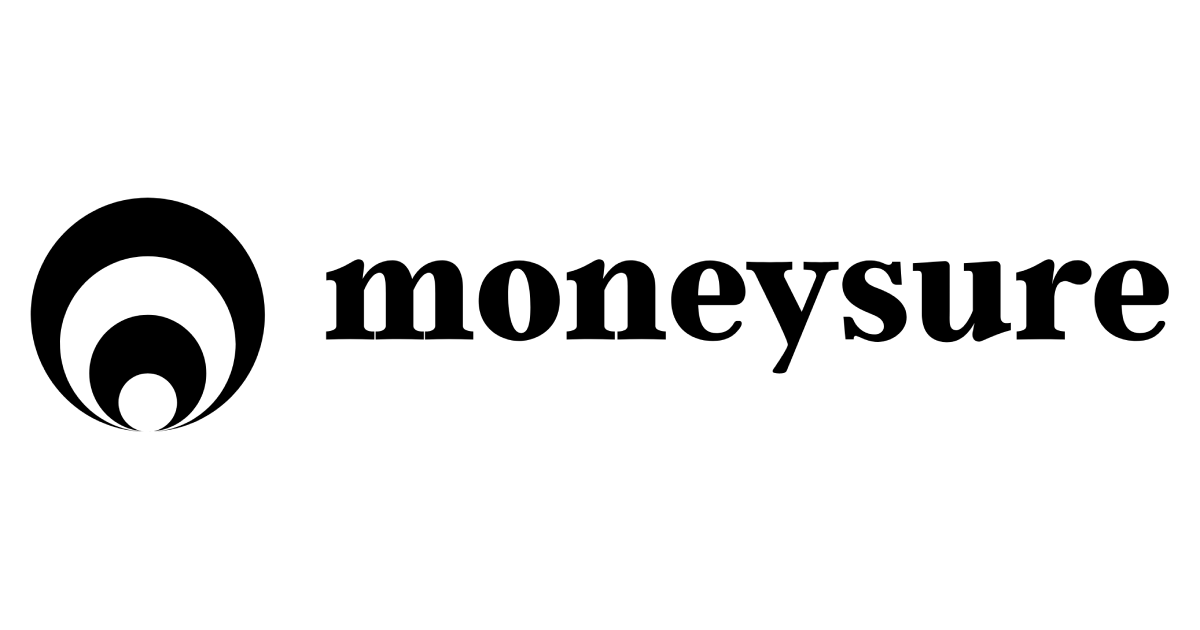 Bankruptcy odds: As high as 50%
Is Marcus Lemonis' RV tank running on empty?
The 46-year-old businessman, TV personality, politician and philanthropist spent $100 million buying up competing outdoor retailers. He then decided that focusing on RV sales and service was the way to go, saying in a news release, "We believe the sale and/or servicing of recreational vehicles is our core and most important offering."
Up to 37 stores that don't have the capacity to sell or service RVs are being sold or repurposed. That leaves 150-plus locations.
RV sales have been stalled in a downturn, and Camping World shares were recently down 84% from their peak in late 2017.
12. F.Y.E. (For Your Entertainment)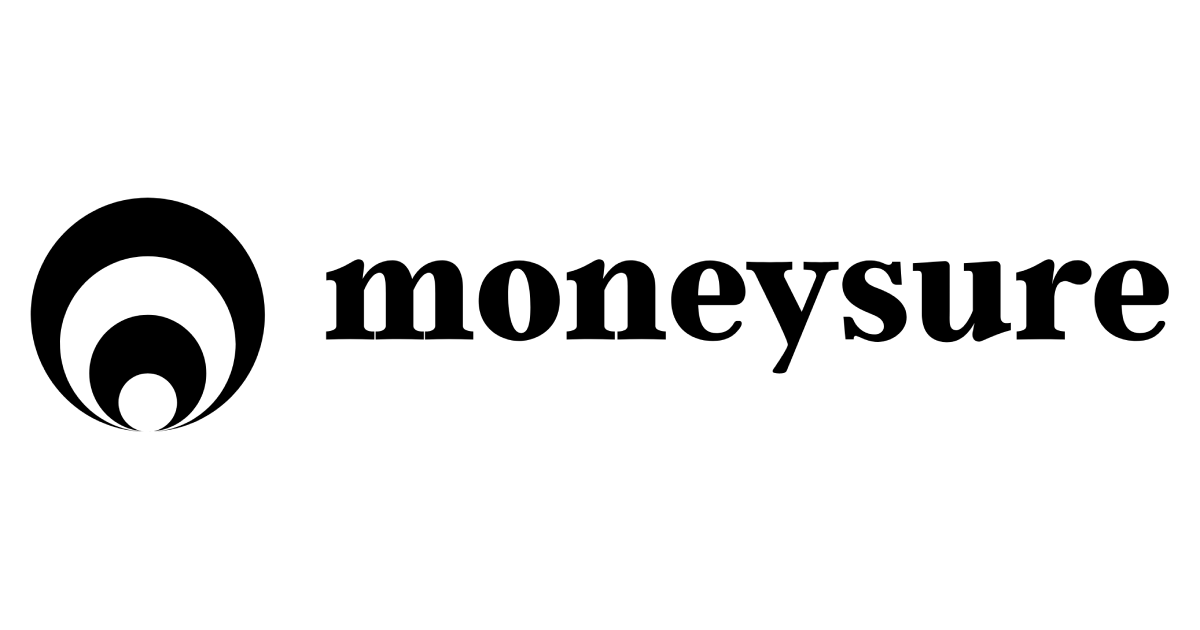 Bankruptcy odds: As high as 50%
F.Y.E. specializes in movies, video games, music and pop culture memorabilia. Its lifestyle categories perform well, but CDs and DVDs are getting harder to unload, especially with the decline in mall traffic.
No thanks to streaming services and limited-release films in theaters, video sales are down more than 16%.
The chain — part of Trans World Entertainment — has closed as many as 60 locations over the last two years.
On the bright side, K-pop merchandise is selling briskly. South Korean K-pop music is a potpourri of several genres like rock, electronic and hip-hop, and K-pop superstars BTS appeared last year on "Saturday Night Live."
13. Build-A-Bear Workshop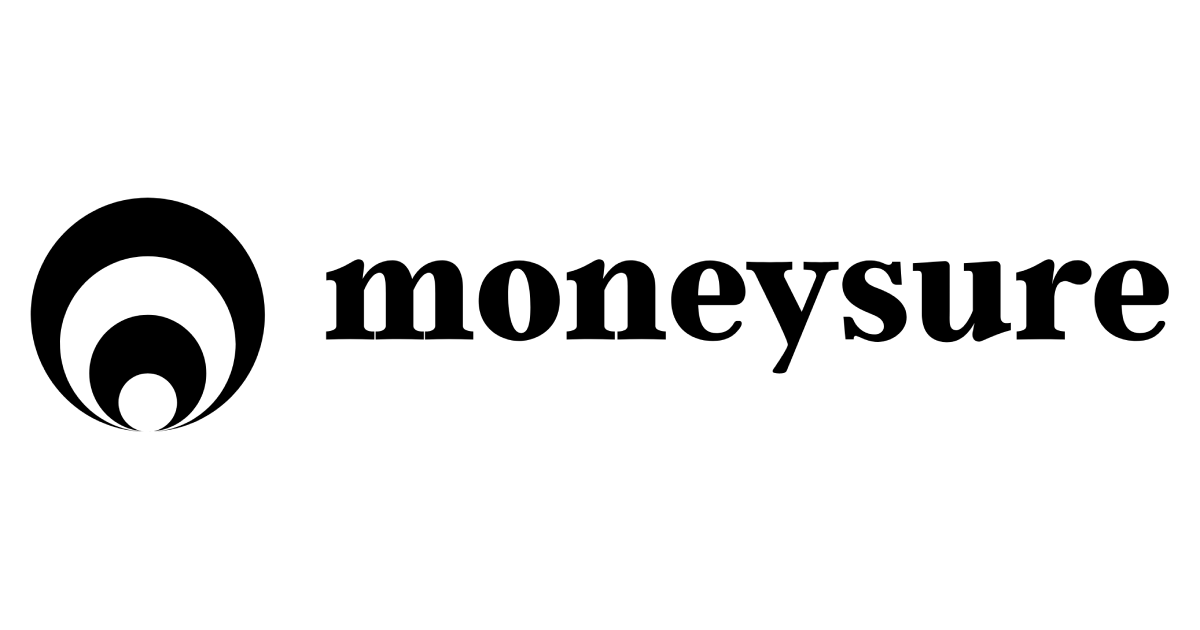 Bankruptcy odds: Under 10%
This novel concept in which customers assemble their own customized stuffed animals was created in 1997. It spawned an in-house production entity, video games, a feature film and a streaming radio station. The company has even partnered with Warner to create a music label.
An attempt to boost brand awareness in 2018 backfired. A pay-your-age promotion — letting 5-year-olds buy a bear for $5, 6-year-olds pay $6, and so on — overwhelmed stores with impossibly long lines of cranky toddlers. Most were disappointed that day but were given vouchers for a return visit.
In the face of losses, Build-A-Bear announced in the spring of 2019 that it would be closing 30 locations.
Oddly, movie licensing issues are a significant part of the problem, though Build-A-Bear has high hopes for its upcoming plush version of Baby Yoda from the hit show The Mandalorian.
14. New York & Company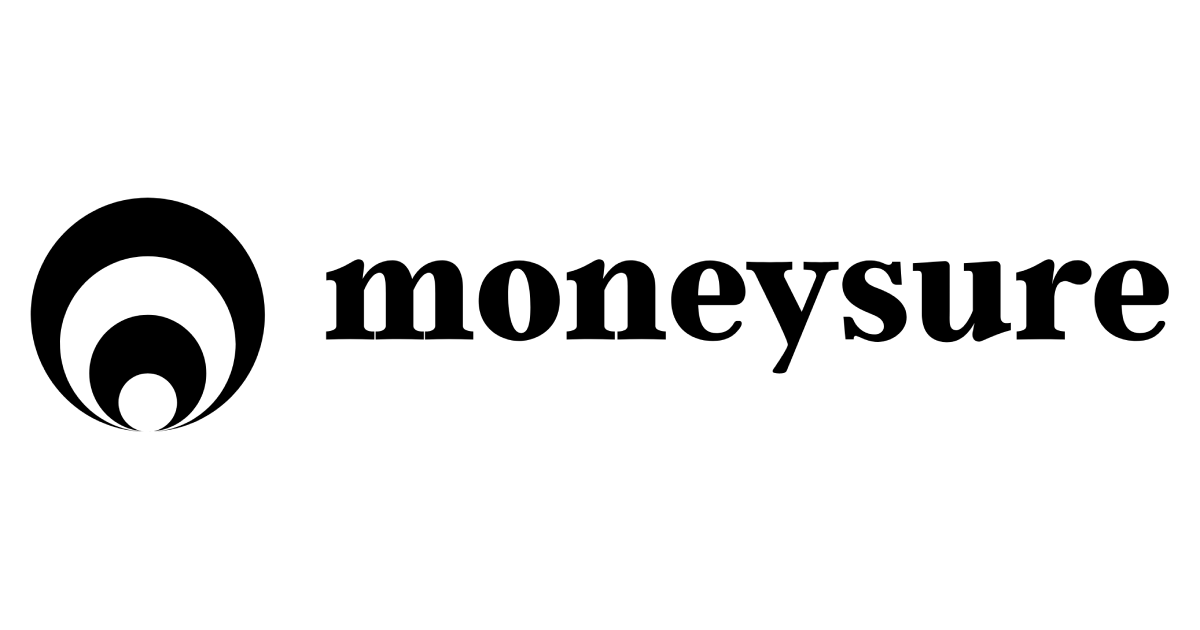 Bankruptcy odds: Under 10%
Parent company RTW Retailwinds announced in late 2019 that it was "actively evaluating" its store portfolio. That just sounds upbeat and cheery.
What it really means is that 19 poorly performing New York & Co. stores are closing.
The women's wear-to-work retailer is RTW's core brand. The parent company also owns Happy x Nature, a ready-to-wear partnership with Kate Hudson; the plus-size brand Fashion to Figure; and several outlet locations.
CEO Gregory Scott blames plodding brick-and-mortar traffic and less-than-full online shopping carts. In other words, sales aren't what they used to be. Sales of the NY & Co. sub-brand SoHo Jeans are said to be especially disappointing.
15. Tailored Brands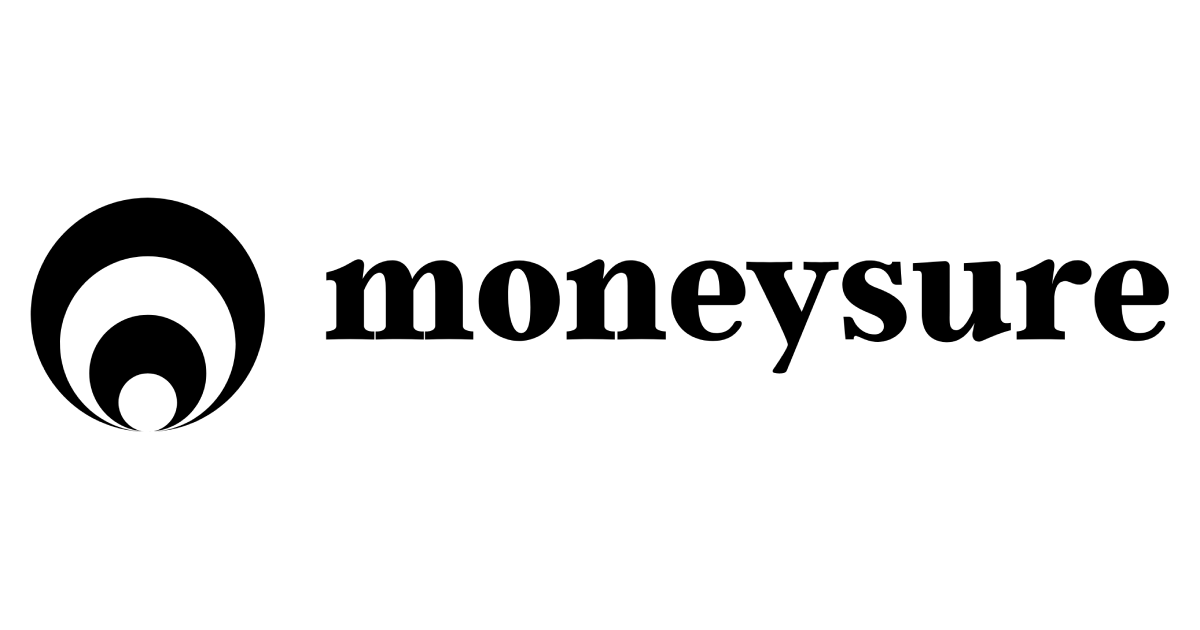 Bankruptcy odds: Under 10%
Casual Fridays were just the beginning. Tailored Brands — the company behind the Men's Wearhouse, Jos. A. Bank and Joseph Abboud chains, among others — knew it was in trouble when bankers, ministers and funeral directors started wearing polo shirts to work on a regular basis.
Tailored Brands, best known for specialty sizes and buy-one-get-several-free discounts, continues to get smacked around as men go to the office wearing exactly what they'd wear to an NBA game.
One analyst wrote that declining sales were "partially due to misalignment in product mix with the customer's expectations" — a professional way of saying that Men's Wearhouse doesn't carry stained cargo shorts.
Some trace the shift from button-downs, ties and blazers to the Silicon Valley tech boom. Do you think Mark Zuckerberg buys a lot of suits? No, Zuckerberg prefers to spend his money on $400 t-shirts.
16. Express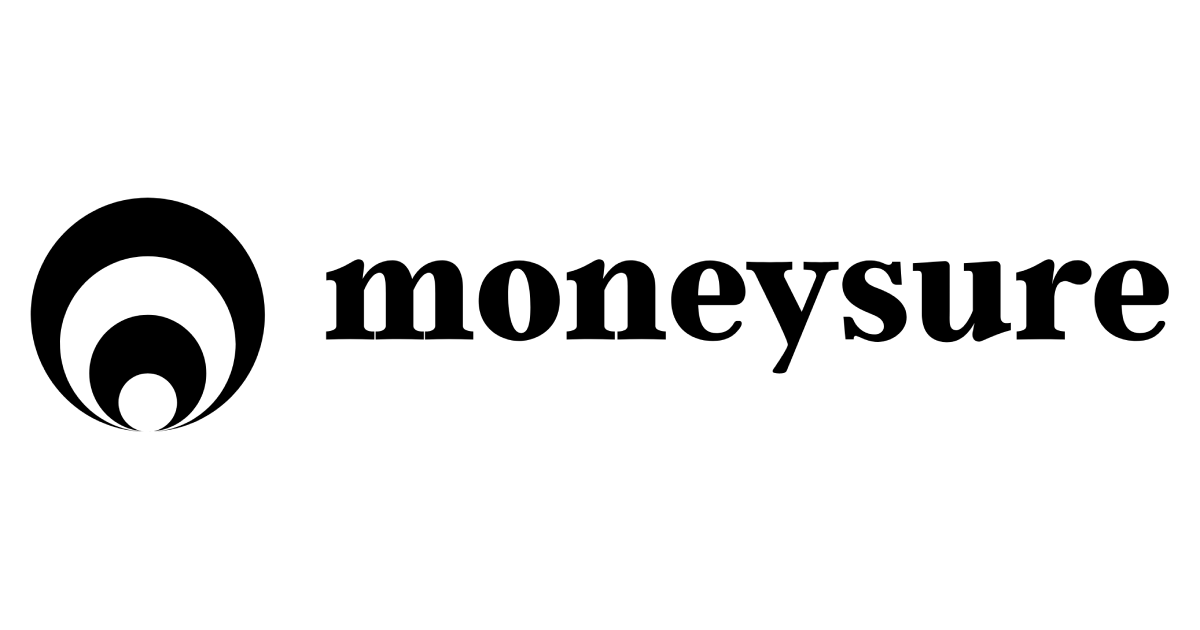 Bankruptcy odds: Under 10%
This men's and women's clothing chain has been stalled on the tracks for some time.
It started signing shorter mall leases and converting underperforming stores into factory outlets around 2014. In this fairly strong economy, many analysts see that last move as a mistake.
The mid-priced chain built a reputation for being on the cutting edge of fashion, but did it go too far? Chasing the latest trend can backfire if you fail to establish a strong identity in the first place.
Like other retailers, Express has neglected its physical stores in the scramble for e-commerce business, analysts say. They recommend that the company refocus on the merchandise selection and ditch the bargain basement mentality.
17. Francesca's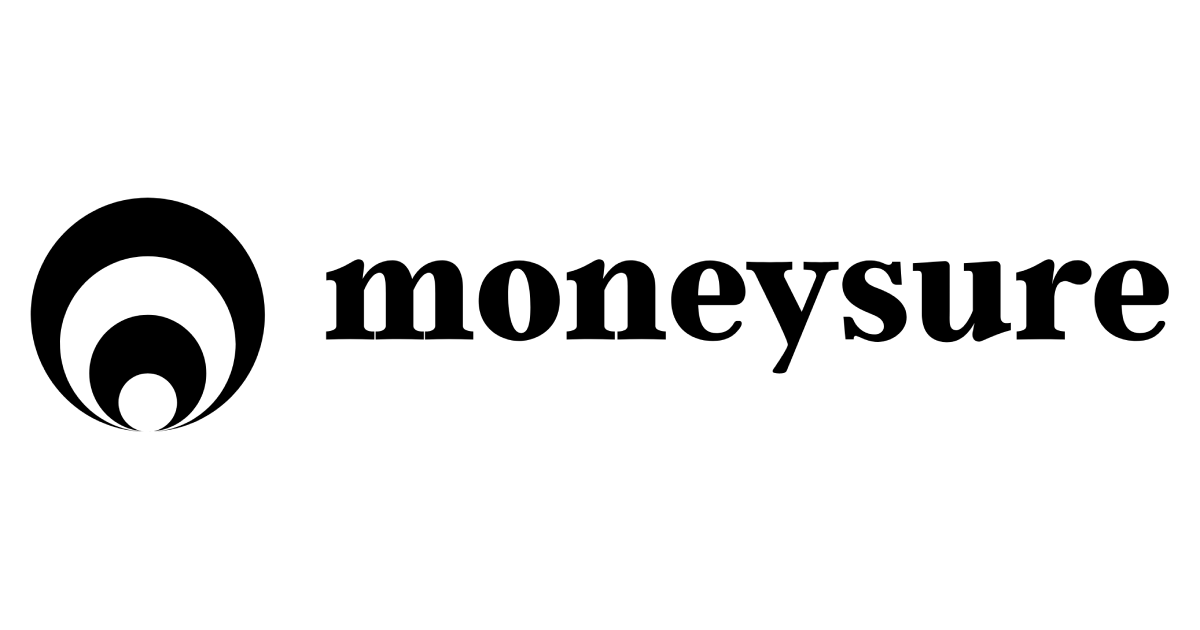 Bankruptcy odds: Under 10%
This Houston-based women's apparel and accessories chain touts itself as "a boutique carrying limited quantities of specialty handpicked items."
Francesca's expanded too rapidly while mismanaging its existing stores. After significant losses over the last few years, it is haggling for lower rents, closing dozens of locations, and selling off inventory at deep discounts to make way for new merchandise. Will that be enough to reverse the steady decline?
Sales of its clothing, jewelry and other items introduced at Francesca's stores in late 2019 were promising, but a Debtwire report had this to say last year: "Francesca's is confronting a host of issues that makes it challenging to complete the year without filing for bankruptcy."
18. J. Jill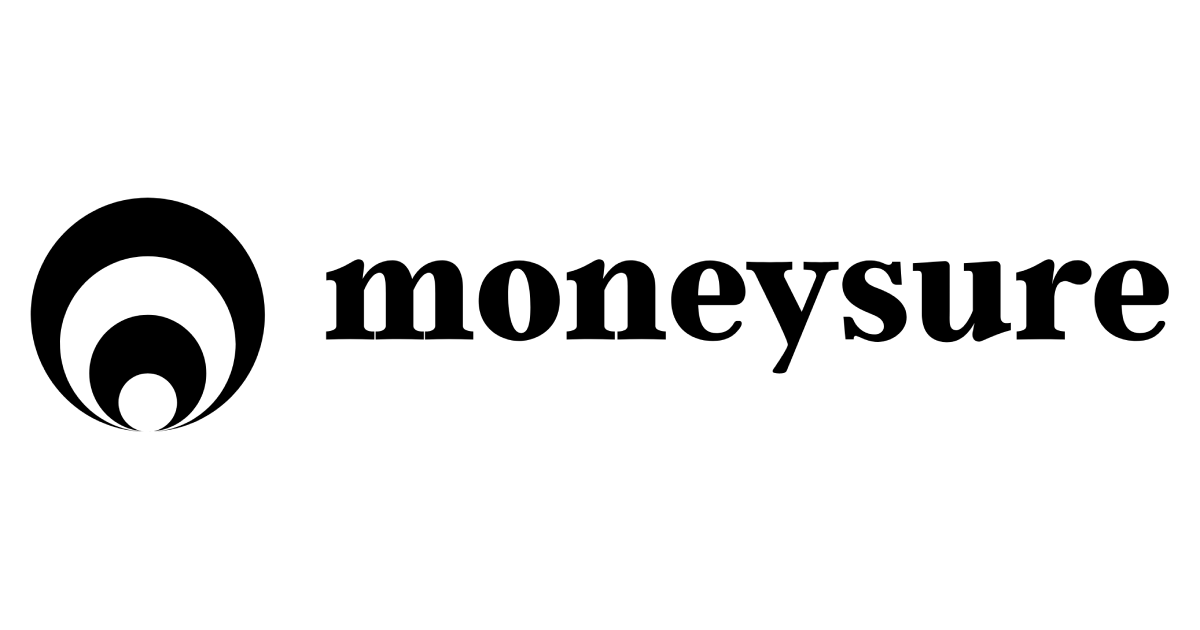 Bankruptcy odds: Under 10%
The women's casual clothing chain J. Jill is one of the few retailers to say that lack of foot traffic isn't the problem. But making sales once customers are in the store has been a challenge.
CEO Linda Heasley says she's making some merchandise corrections, like rebalancing the assortment and adding more color variety, to take J. Jill back to what it's known for.
As of August 2019, the chain was actually enjoying a slight upswing, after sales sank 53.5% earlier in the year.
Downsizing headquarters and streamlining operations may have paid off for now, and Heasley is urging analysts to stay tuned.
19. Saks Fifth Avenue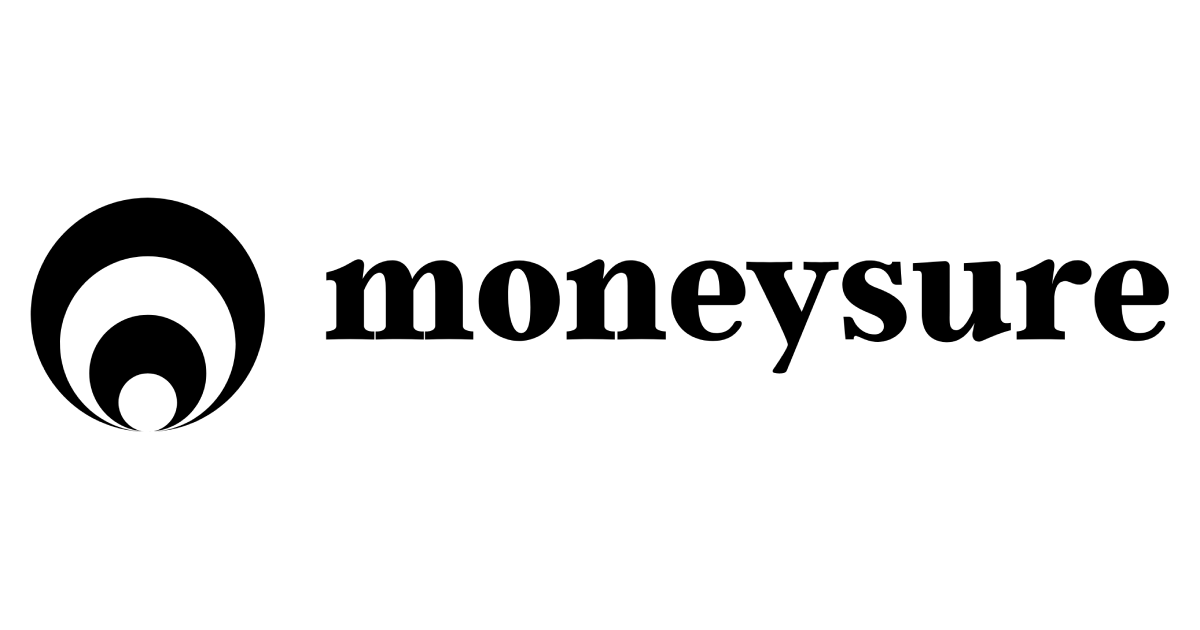 Bankruptcy odds: Under 10%
After a serious scare three years ago, this high-end institution may be out of immediate danger. Its struggling parent, Hudson's Bay Co., has agreed to go private after shuttering several of its namesake stores.
Saks' president, Marc Metrick, thinks the iconic chain lost its identity in trying to be all things to all people. There was nothing to distinguish it from Nordstrom or Neiman Marcus. Even the size and placement of the logo in ads seemed meek.
The $250 million renovation of its flagship store in New York appears to be a step in the right direction. The makeover, including a tony French restaurant designed by Philippe Starck, brings "theater to luxury shopping," in the words of The Associated Press.
20. Stein Mart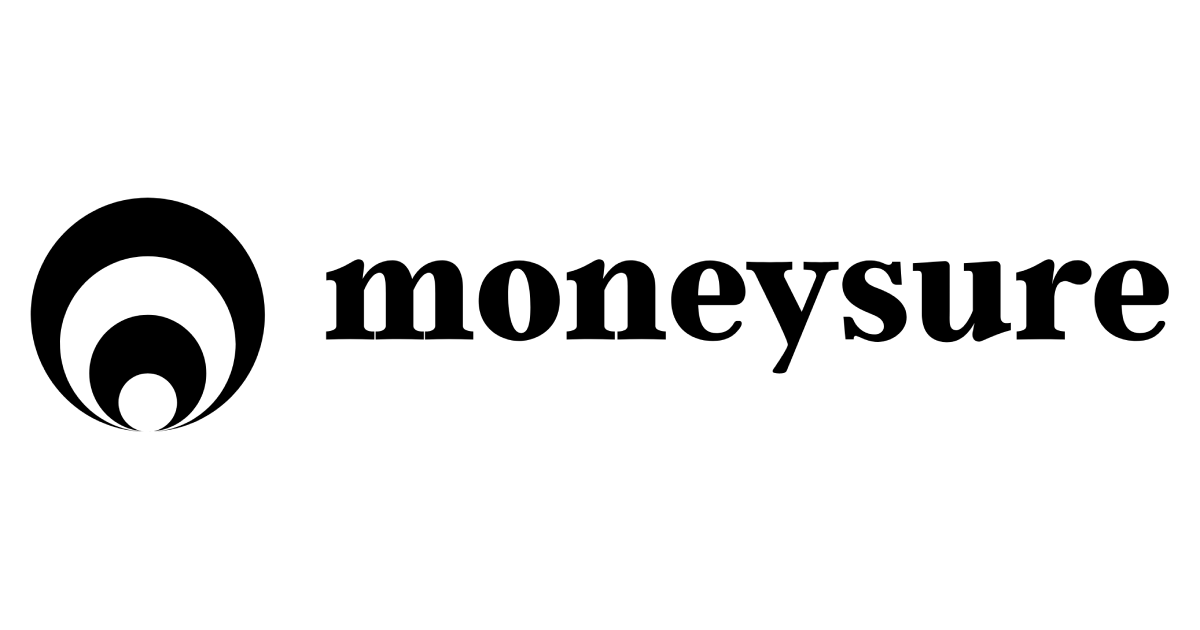 Bankruptcy odds: Under 10%
This specialty off-price retailer has something for everybody, including name-brand clothing, accessories, shoes and home décor. But despite all the savings accounts it has rescued with its low prices, Stein Mart has been troubled for several years.
Nasdaq put the company on notice in the summer of 2019 after its stock sold for less than $1 for more than 30 days. A late-arriving spring last year in the southern and western U.S. resulted in a 45% decline in Stein Mart's profits.
Initiatives to boost sales include clearing out stale inventory, revamping the merchandise and shipping to customers directly from the stores. Stein Mart also has added cloud services to improve its e-commerce capabilities.
One stroke of genius has been installing self-service lockers in around 200 stores, where customers can pick up Amazon orders. Ironically, the mammoth online competitor could drive some brick-and-mortar business for Stein Mart.
21. The Container Store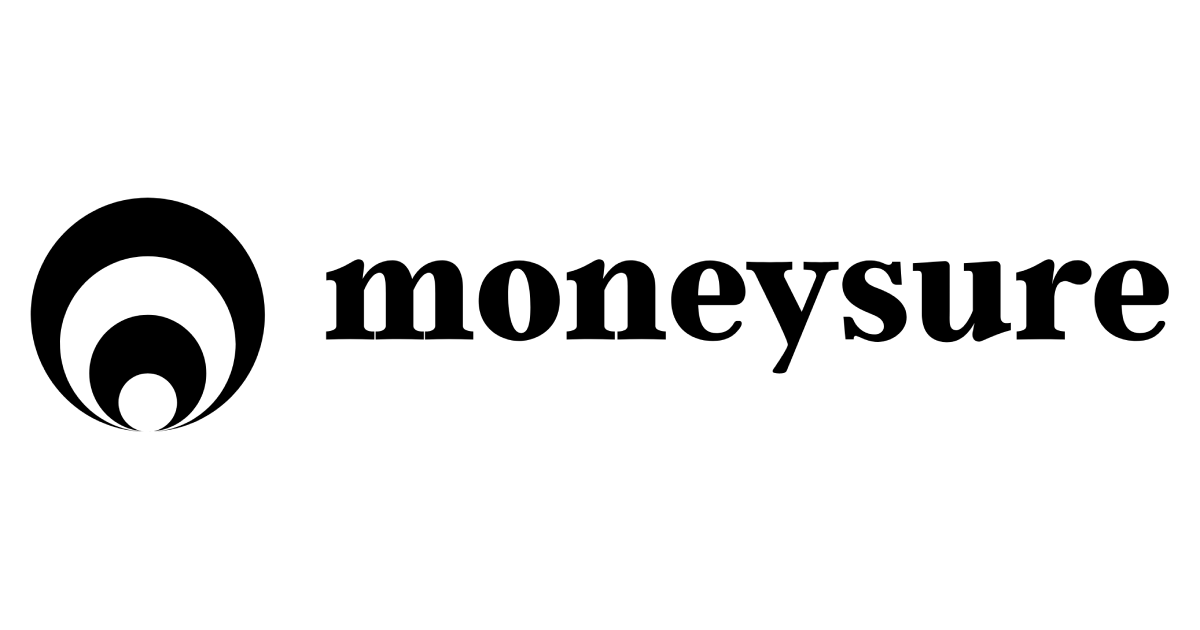 Bankruptcy odds: Under 10%
Shares of The Container Store peaked in the high $40s after its IPO in 2013. In early 2020, they could be had for under $5. It appears that some reorganization is in order at this chain, which specializes in storage and organizational items.
CEO Melissa Reiff thinks she knows what the problem is. She told analysts last year that The Container Store has to start selling solutions rather than just products.
Many consumers, it turns out, have no idea what to do with all those boxes, loose shelves, drawer dividers and gadgets. Even those who do don't find them amazingly cooler than similar products at Walmart.
The new Custom Closet stores will emphasize closet design services. Existing stores will carry a "Home Edit" line of products through a partnership with Instagram stars Joanna Taplin and Clea Shearer.
22. Kirkland's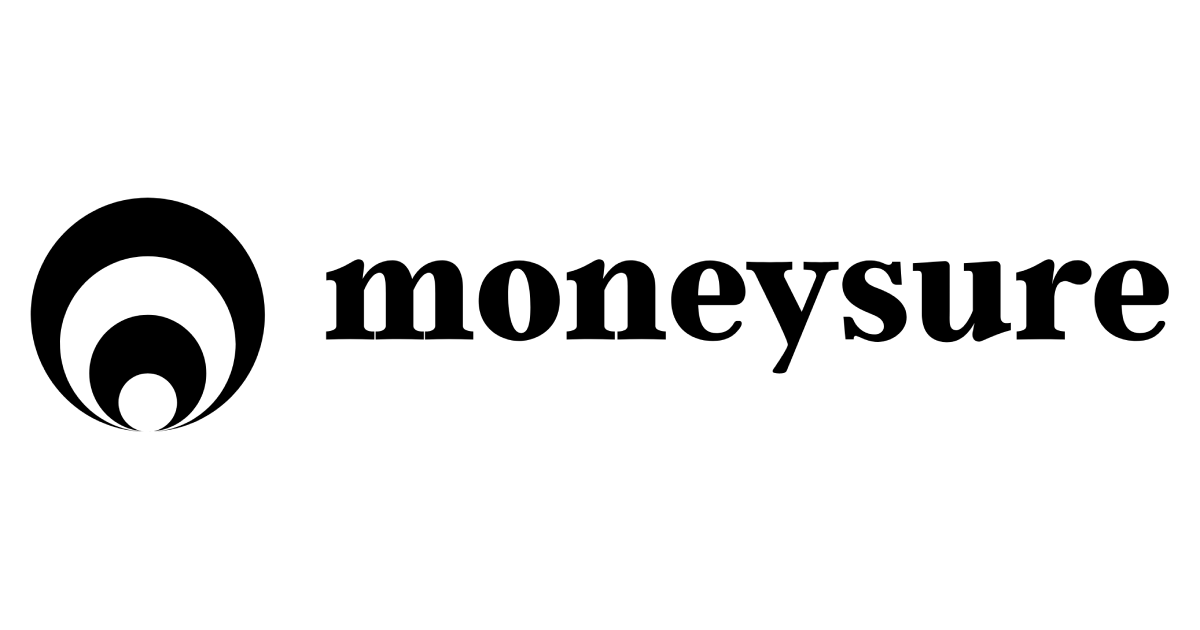 Bankruptcy odds: Under 10%
Tennessee-based Kirkland's and other home décor chains are losing the battle in the ongoing trade war.
During one ominous day in June 2019, the company's stock lost more than half its value amid worsening losses for the retailer.
Kirkland aims to reduce expenses by $10 million this year to mitigate the damage. Other measures include rethinking the product assortment and optimizing its capabilities to sell both online and in stores.
The tariffs from the trade battle have impacted merchandise including furniture, lamps, mirrors and accessories, which account for about a fourth of Kirkland's products. Rather than raise prices by double digits on specific items, a single-digit increase will apply across the board.
23. Sears Hometown and Outlet Stores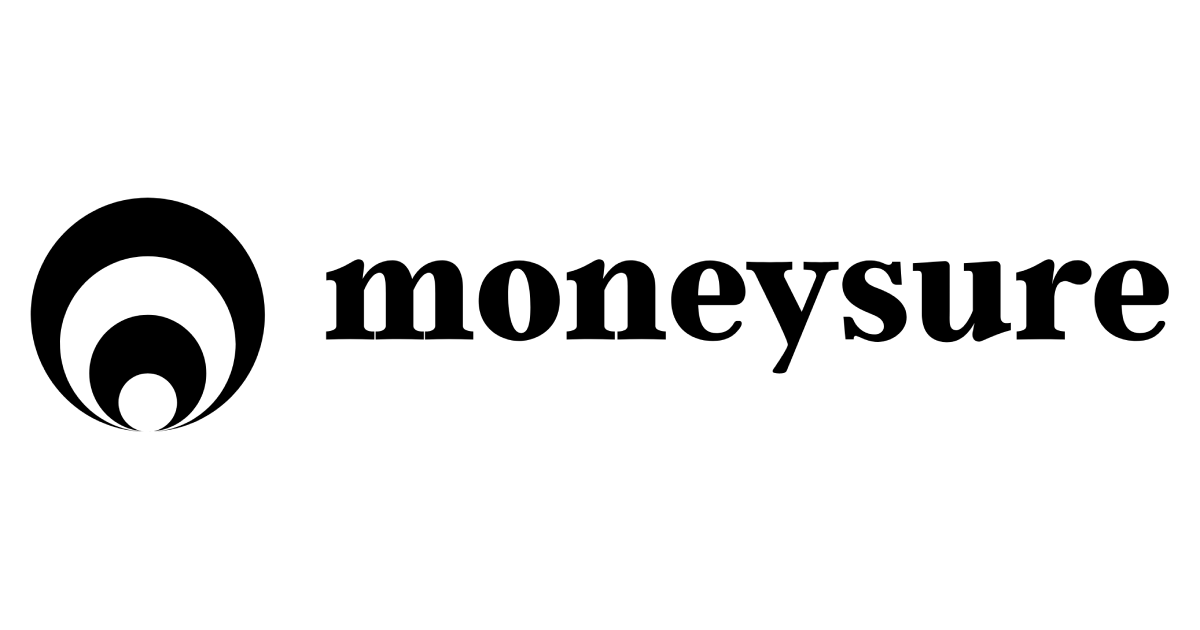 Bankruptcy odds: Under 10%
This spinoff from Sears was launched in 2012 to boost shareholders' confidence in the troubled department store chain.
The idea was to open smaller stores in smaller markets that couldn't support heavyweight competitors like Home Depot and Lowe's. But both have a thriving online business throughout the U.S.
Another problem for these stores has been broken links in the Sears supply chain. At times, too many products have been unavailable.
There were four versions in the original chain of 1,100 stores. At last count, about half that number were in business. Hometown sells first-quality Kenmore, Craftsman and DieHard products. The Outlet sells dinged or discontinued items.
24. Overstock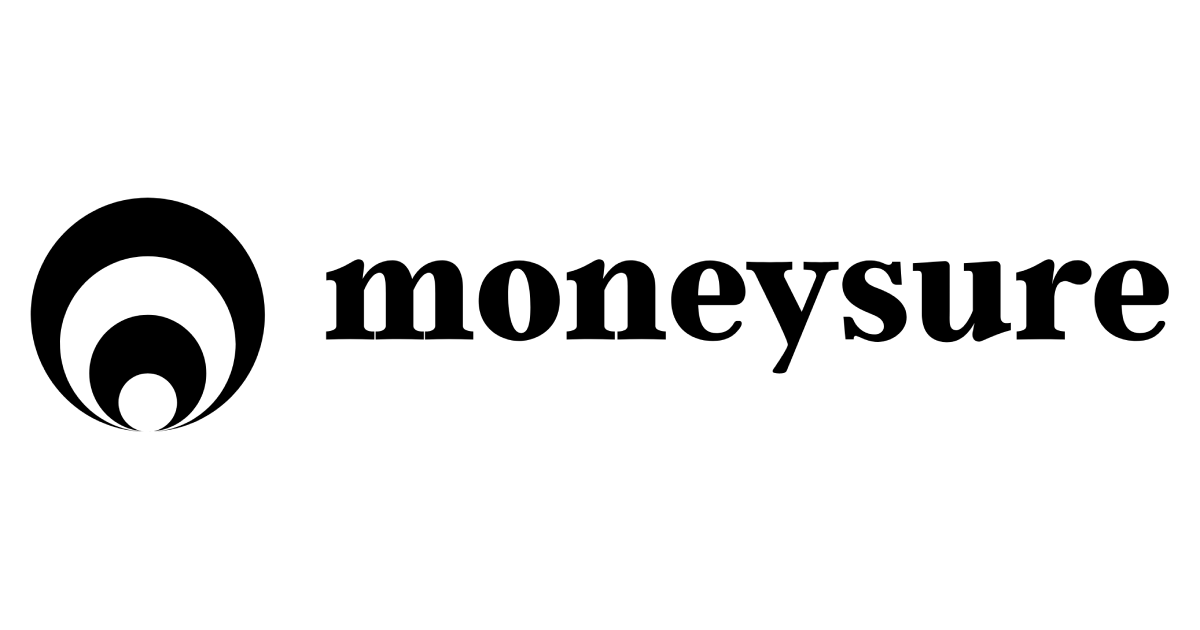 Bankruptcy odds: Under 10%
This e-commerce store has been losing money for years as it has grappled with increased insurance costs and tariffs stemming from the China trade dispute.
Plus, there was that bizarre drama involving former CEO Patrick Byrne.
Byrne insists that abruptly selling his shares and resigning from Overstock had nothing to do with his claims that he was working as an FBI informant helping in the investigation into Russian interference in U.S. politics. He also has said he had an affair with an alleged Russian spy, but he says that didn't affect business decisions.
As Byrne told Fox Business, he left because senior board members and company executives just didn't like him and muscled him out.
25. Signet Jewelers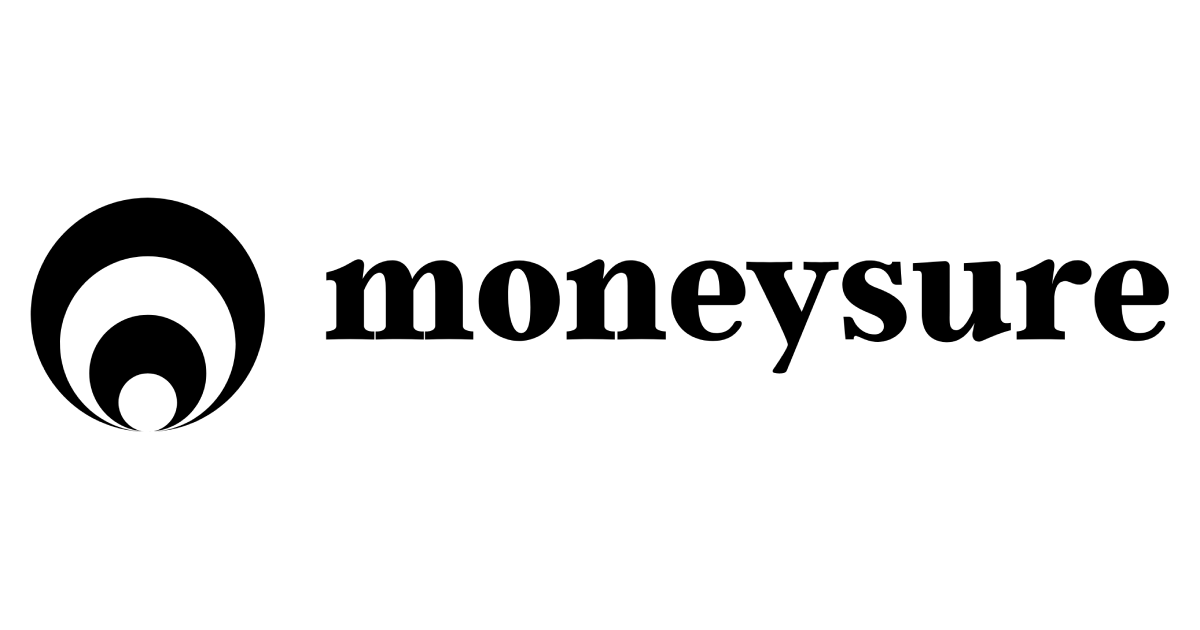 Bankruptcy odds: Under 10%
If you're thinking of popping the question, you'd better hurry. Signet, the largest retailer of diamond jewelry in the world, has been closing hundreds of its locations.
Never heard of Signet? It's the company behind many jewelry chains you're probably familiar with, including Kay Jewelers, Zales, Jared The Gallery of Jewelry, and Piercing Pagoda.
CEO Virginia C. Drosos has optimistically described a "Path to Brilliance transformation journey" that will drive the company forward. In addition to striving for double-digit growth online and cutting costs by $85 million, Signet will situate its new stores far, far away from shopping malls.
That may indeed be a brilliant move.
26. GNC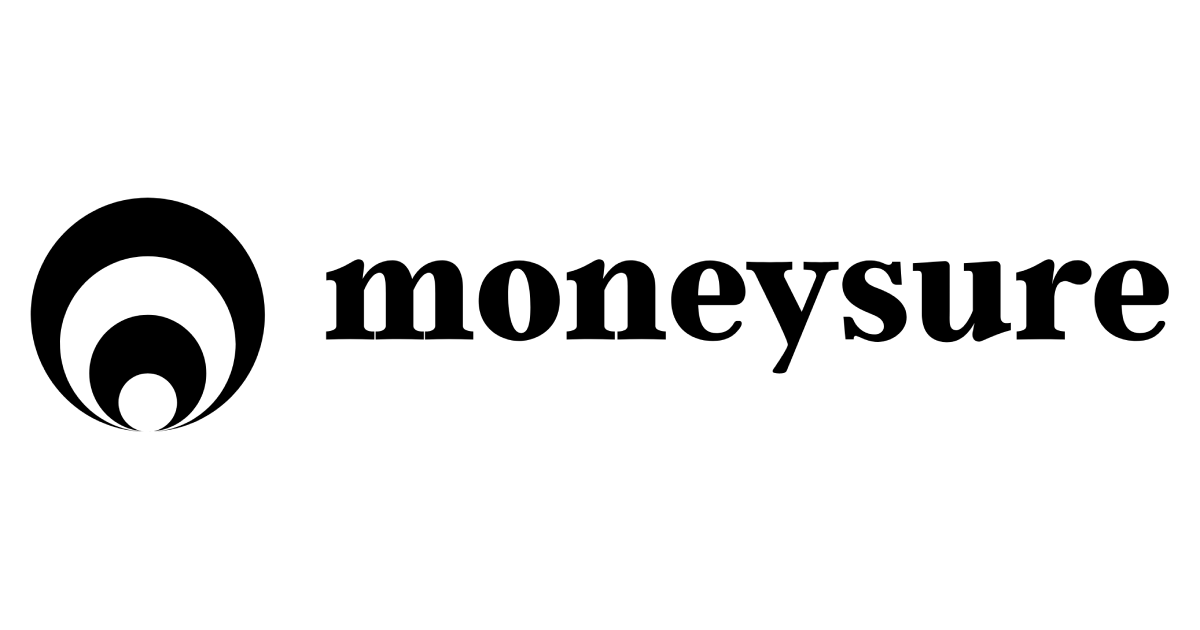 Bankruptcy odds: Under 10%
This health and wellness retailer has been ailing for years. CEO Ken Martindale indicated last year that up to 900 GNC stores could close by late 2021. The company is primarily shedding its mall locations.
GNC blamed declining mall traffic for the closures. However, it's no secret that the vitamin and supplement industry has come under pressure in recent years.
More than half of Americans take vitamins, and 70% of seniors do. Vitamins are even infused into nasal sprays, coffee, vodka and e-cigarettes.
Naysayers cite the lack of hard evidence that vitamins and supplements really provide health benefits. Since the industry is so lightly regulated, some health advocates have raised concerns about the potential for inaccurate labeling.
27. At Home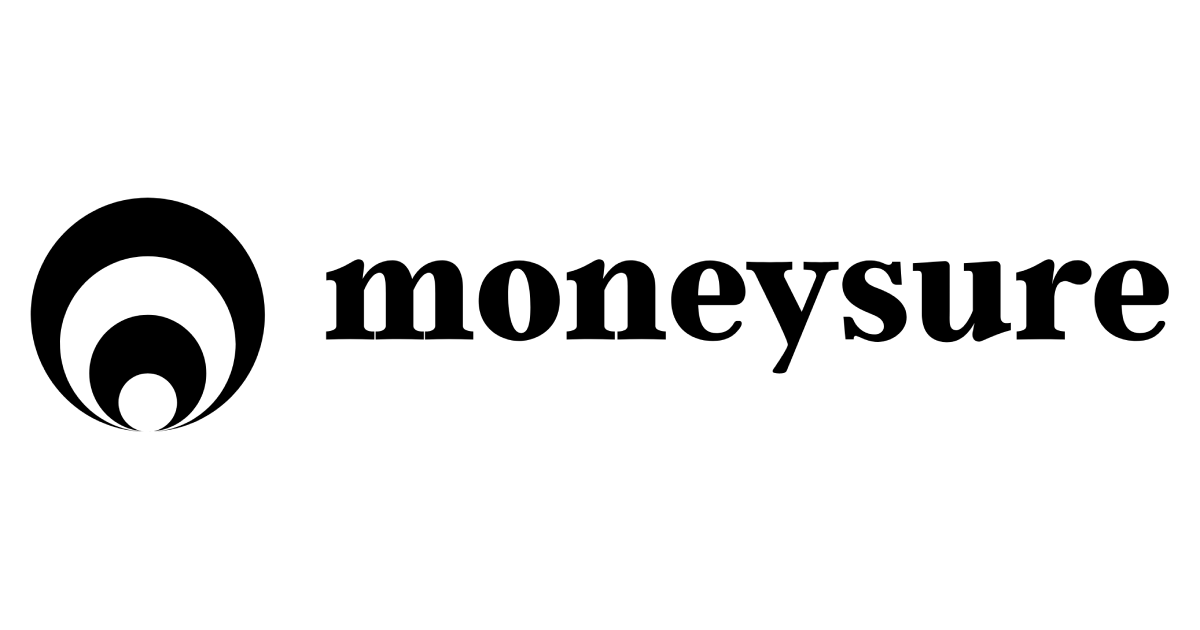 Bankruptcy odds: Under 10%
The rebranded Garden Ridge is on Retail Dive's bankruptcy watch list even though it has done just about everything right. It has differentiated itself in a crowded, highly fragmented home décor market, and its operating margins are said to be higher than industry averages.
There were 188 locations and plans to open 400 more when the stock started skidding. It peaked at more than $40 a share in mid-2018 but lately has been trading for well under $10.
Some baffled analysts suspect that, in light of the ongoing "retail apocalypse" of mass store closings, physical-only retailers just make Wall Street nervous. Reports have appeared speculating that the company may be looking for a buyer.
At Home stores offer more than 50,000 one-of-kind products in furniture, housewares, garden, décor and more. The shopping experience is more like a treasure hunt.